As a first-time home buyer, a home is the largest financial purchase you'll ever make, so do your homework. You'll want to avoid buying a house that has been overpriced or has structural difficulties, but you'll also want to make sure it's in a nice neighborhood with easy access to public transportation, schools, and businesses.

1. Buying More Than You Can Afford

This is basically self-explanatory. You don't want to drown in debt buying a home you can't afford. It's ok to dream big, but it has to stay within the bounds of reality. Make sure to consider all of the additional costs associated with owning a property, such as property taxes, maintenance, and repairs.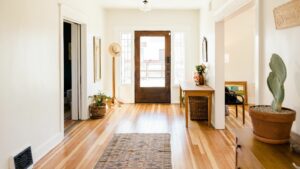 2. Skipping The Home Inspection
A home inspection is an important step in the buying process that can reveal any potential issues with the property.
It is well maintained. Does the owner not clean it, paint over signs of wear and tear, or even replace faulty fixtures such as a broken door handle or a pipe leak? Open electrical outlets with exposed cables, damaged flooring, and other symptoms of neglect may be suggestive of greater issues inside the property's structure.

Is there a good space and layout for your possessions and future plans? A well-designed floor plan should also have a good flow between rooms and be easy to clean and maintain.

Check for structural issues and signs of damage. If the house has foundation or wall problems, significant repairs may be required, putting your budget at risk.
3. Not Researching The Neighborhood
Researching the neighborhood can help you understand the local market, as well as any potential issues, such as crime or noise.

Ensure that the area is both safe and pleasant to live in. Because property prices vary widely amongst areas, it's critical to understand what sort of neighborhood would best meet your needs before placing an offer on a house or condo in an unpleasant region. Remember that as a first-time home buyer, the neighborhood is just as important as the home itself.
4. Not Having A Contingency Plan
It is always good to have a backup plan in case the deal falls through. It is vital that you see a sufficient number of homes. The more houses you examine, the more certain you will be about your selection and what you like and dislike about a property.

Never be hesitant to inquire throughout the viewing or negotiating process! When buying a home, there are always ways for both sides to win; just have an open mind and an open heart while you search for your dream home. If this house doesn't work out, there will undoubtedly be another one on the market shortly!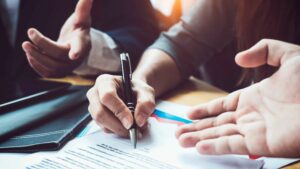 5. Not Having a Legal Representation
Having legal representation when buying a property can be beneficial in a number of ways. A legal representative, such as a real estate attorney, can help you to understand all of the legal aspects of buying a property and can advise you on any potential issues that may arise.
Some of the specific ways a legal representative can help you include:
Reviewing and explaining the purchase contract: A real estate attorney can review the purchase contract and explain the terms and conditions to you, so you fully understand what you are agreeing to.

Checking the property's title: An attorney can check the property's title for any liens, outstanding debts or other issues that may affect your ownership of the property.

Conducting a title search: The attorney can conduct a title search to make sure the seller has a clear title to the property and that there are no outstanding issues that need to be addressed.

Advising on zoning and building codes: Your attorney can advise you on the local zoning and building codes, and make sure that the property is in compliance with these regulations.

Reviewing and negotiating any contingencies: Your attorney can review any contingencies that are included in the purchase contract, such as the property passing an inspection, and can negotiate these on your behalf.

Addressing any potential legal issues: An attorney can advise you on any legal issues that may arise during the buying process, and can help you to resolve these issues in a timely manner.

Representing you at closing: Your attorney


6. Not Getting All Promises in Writing
If the seller or developer makes any promises to you, it is important to get them in writing, as this will help protect your interests. Having things in writing ensures that both parties have a clear understanding of the terms and conditions of the sale and can provide evidence if there are any disputes in the future. This is probably the biggest mistake a first-time home buyer will make. They tend to trust and believe whatever the seller is saying.
For example, if the seller promises to make certain repairs or renovations to the property before closing, it is important to have this promise in writing as part of the purchase contract. This can help ensure that the repairs are made and that you are protected if they are not.

Similarly, if the developer makes any promises about the property's amenities or the community, it is important to have these promises in writing to make sure that the developer is held accountable to the promises they made.
In addition, having legal representation during the process, your attorney can review any verbal agreements and make sure they are included in the purchase contract, making sure that everything is legally binding and enforceable.
7. Not Being Patient
As a first-time home buyer, rushing into a purchase can lead to mistakes and regrets. It's important to take the time to fully evaluate the property and the area before making an offer. By taking the time to fully evaluate the property and the area, you can make a more informed decision about whether to make an offer, and what price to offer. It also helps you to avoid any regrets or mistakes that can happen if you rush into a purchase.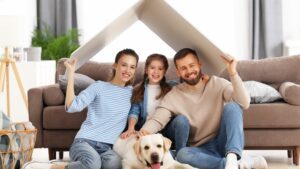 So, the next time you're looking to buy a property, remember these mistakes and make sure to avoid them. It's always good to have a trusted advisor in your corner to help you identify and avoid many issues in advance for a smooth closing without any headaches or unexpected surprises.
At Johnson Property Co. we have years of experience in dealing with all kinds of issues and make sure that you don't hit any snags along the way. Whether your a first time home buyer or a seasoned one, our buyers agent will help you find, negotiate, and secure your property seamlessly.

Give us a call at 1800 413 747 or send us an email at hello@johnsonpropertyco.com.au and let's start your journey to acquiring your dream home.